Helping support those in need.
Responding To Racism
PRAY: One of the most important things we can do is pray and fast during this time. You can fast on your own or join others. Civil Righteousness is asking people to participate in the Isaiah 58 Fast which ends on Juneteenth – the day when American slavery officially ended in 1865. You can still join in the fast and learn more here.
PRAYERFUL PROTEST: Click the hashtag #KneelForNine to follow on Facebook and learn about upcoming prayerful protests that you can take part in. 9 minutes to honor George Floyd and the many lives that have been taken, 9 minutes to peacefully show and be part of a change to America, 9 minutes to cry together, 9 minutes to pray together.
EDUCATE YOURSELF: Research: Barna's research on "How U.S. Christians feel about racism — and what they believe it will take to move forward" is currently available for a free digital resource:
Read: Me and White Supremacy by Layla F. Saad, White Fragility by Robin DiAngelo, Be the Bridge by Latasha Morrison,  I'm Still Here by Austin Brown, Divided by Faith by Michael Emerson & Christian Smith and One Blood by John M. Perkins.
Watch: 13th (Netflix), American Son (Netflix), Dear White People (Netflix), When They See Us (Netflix), Just Mercy (It's available for free via most services where you would normally pay to rent a film during the month of June: YouTube, iTunes, Amazon Prime Video and Google Play.)
LEAN IN: Check in on your black and brown friends, neighbors, and co-workers and see how they're doing. Pray for them and with them, have honest, open dialogue, and make the decision to speak up and advocate for change.
BE A BRIDGE: Here are some tips on how to build bridge, not walls:
COVID-19 Resources
Give back to your healthcare workers during this time of community crisis! School and daycare closures are making it hard for many caregivers to help us. If you are interested in serving healthcare workers in our community during times of crisis like COVID-19, consider reaching out to a healthcare worker who has children and ask how you can help. If you would be interested in being added to a list for helping healthcare workers in the community, please email jill.hall@froedtertsouth.com.
During the current epidemic, the following places are available for free meals:
They are currently serving to-go meals from their west parking lot entrance.
Meals served from 5:00pm – 6:00pm at these locations:
• On-Site Soup Kitchen: Meal-to-Go 5 to 6 p.m. daily at 4314 39th Ave.

• Soup Kitchen Network meals canceled at all off-site locations.

• The Shalom Center Food Pantry at 4314 39th Ave. Beginning Monday, March 23rd Custom food boxes prepared and distributed for curbside-pickup Monday, Wednesday and Friday, 8:30 to 11:30 a.m. until supplies last. Stay in car and food will be brought to you.
Breakfast served 8:30-9:15 Thursday & Friday;

Food pantry Tuesday 4:30-6:30 (currently allowing families with children to come weekly due to epidemic);
IMPACT 2-1-1 is a central access point for people in need.
Community resources for people who need hope.
Helping people lead healthy, productive lives.
Emergency services for Kenosha County residents.
Download and print resource information.
Resources for those in need of prayer.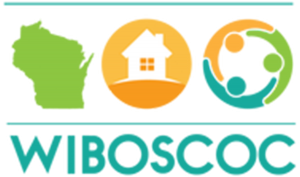 For Those Who Need Shelter
From emergency homeless shelter to assistance with transitional and long-term housing, there are resources available to help get you off the streets and into a safe place to sleep.
Watch for the "No Wrong Door" at the entrance of the agency. Come in and let us help!
Coordinated Entry Agencies in This Area:
Kenosha Human Development Services, Inc. 262-657-7188
Shalom Center 262-658-1717 ext. 131
Sharing Center 262-298-5535
Women and Children's Horizons 262-652-9900
For Those Who Need Alcohol and Drug Help
If you or a loved one is facing a substance use disorder, the following resources can help with local treatment facilities, support groups and community-based organizations.
Alcohol and Drug Information and Treatment Services in this Area:
Hope Council On Alcohol and Other Drug Abuse, Inc.
5942 6th Avenue, Kenosha, WI 53140
262-658-8166
National Alliance on Mental Illness (NAMI)
P.O. Box 631, Kenosha, WI 53141
262-652-3606
Catholic Charities
4400 22nd Avenue, Kenosha, WI 53140
262-658-2088
lnterConnections Family and Personal Therapy
920 60th St, Kenosha, WI 53140
262-654-5333
Genesis Behavioral Services
6755 14th Ave, Kenosha, WI 53143
262-654-2558
Oakwood-Clinical Associates
4109 67th Street, Kenosha, WI 53142
24804 75th Street, Paddock Lake, WI 53168
262-652-9830
Kenosha Community Health Center
1330 52nd Street 205 Kenosha, WI 53140
262-631-3650
For Those Who Need Family Support
The following are resources that offer physical, spiritual, emotional and educational support to individuals, couples and families.
Marriage, Family, Child and Individual Counseling Services in this Area:
Catholic Charities
4400 22nd Avenue, Kenosha, WI 53140
262-658-2088
lnterConnections
920 60th St, Kenosha, WI 53140
262-654-5333
CareNet Family Resource Center
6105 22nd Avenue, Kenosha, WI 53143
262-658-2555
Oakwood-Clinical Associates
4109 67th Street, Kenosha, WI 53142
24804 75th Street, Paddock Lake, WI 53168
262-652-9830
For Those Who Are Hungry
Local food pantries create access to healthy foods for families in underserved neighborhoods. These resources are committed to helping build stronger communities by providing support to people facing hunger.
Food Pantries in this Area:
AIDS Resource Center of Wisconsin | Food Pantry
1212 57th Street, Kenosha, WI
(262) 657-6644
please call for hours (for qualifying HIV positive individual)
Community Action Agency – Kenosha
2000 63rd St, Kenosha, WI 53143
(262) 657-0840
by appointment
Salvation Army
3116 75th Street, Kenosha, WI 53142
262-564-0286
M-F – please call for hours
Shalom Center Food Pantry
4314 39th Avenue, Kenosha, WI 53144
262-925-8755
Sharing Center Food Pantry
7001 236th Ave, Salem, WI 53168
262-997-0783
Please call for hours
Twin Lakes Food Pantry
701 N Lake Street, Twin Lakes, WI 53181
262-877-8228
Please call for hours
Kenosha Area Family and Aging Services Inc. (KAFASI)
Tuesday: KAFASI, 7730 Sheridan Rd.
Wednesday: Westosha Senior Center, 19200 93rd St. Bristol
Thursday: Parkside Baptist Church, 2620 14th Place
Friday: New Life Bible, 112 W Main St. Twin Lakes
All senior dining sites closed. Offering frozen meals to seniors. Call 1-262-658-3508 to order. Each frozen meal order will include 5 frozen meals with beverages and crackers. There is no fee for food, but a donation of $3.00 per meal is requested. Available for pick up on rotating days at the listed locations.
Please note that some service providers are assessing and modifying their services/hours daily. Please call the location directly to confirm current hours.